Here is the apple tree that sits in our backyard.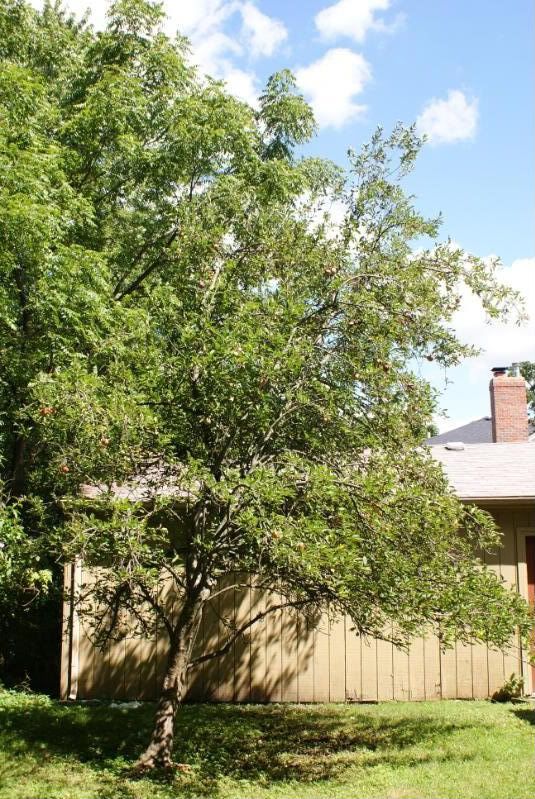 Year after year, it produces these tiny, ugly apples.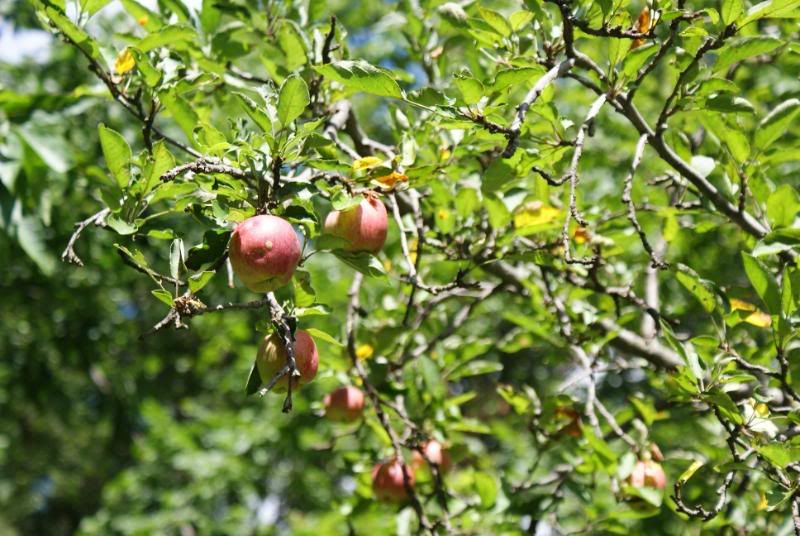 When asking a landscape guy about cutting down our overgrown rose of Sharon & tired, mangy evergreen, he said, "Oh, and you know that apple tree in the backyard? It just has wormy apples. I could cut it down for you, too." And suddenly, I was very protective. I told him that he could prune a few branches from the bottom, so it'd be easier to get a lawnmower under it, but that was it. Why was I suddenly protective of the little tree? I mean, I've never harvested a single apple from the tree. We just let them rot & fall to the ground.
Two days later, I happen to be in the backyard, with a bottle of RoundUp in my hand, and I really look at the tree. I see a few apples that look mostly intact. Okay, somewhat intact -- with lots of bumps and black dots. These things are really ugly. And I think, "Someone who was starving would probably be thrilled to take the time to cut up these apples, dig out any icky bits, and eat them. Why are perfectly good apples, within arm's reach, sitting here, destined to rot away?"
Before I knew it, I had picked three apples. I wasn't even sure they were all that ripe ... just that they let go of the tree fairly easily. I was determined to cut them up and dig out the icky bits, and maybe do something with them. I have to admit, I was pretty sure I'd be grossed out and find worms inside. Well, guess what? I peeled and cut up all 3 apples, and not a single worm was in them. Turns out they are just super ugly. And I would still prefer to cut them all up, just to be sure. They made some very tasty applesauce, though.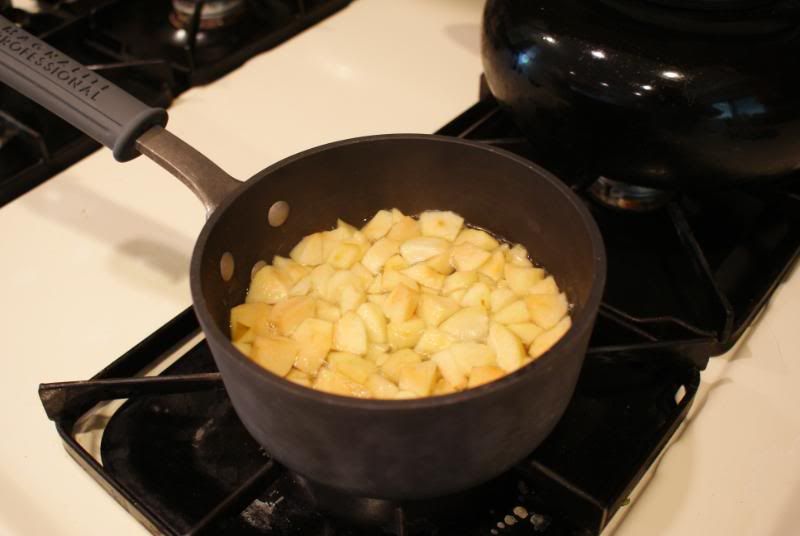 So, I will probably make more use of the apples in the backyard this fall. I may even borrow a friend's ladder to reach the ones that are out of my reach. Because they really are quite tasty. Just goes to show you ... it's worth paying attention to your instincts. And to be properly grateful. Who knows ...I may register the tree on
Neighborhood Fruit
. And even try to learn a bit about how to make apple trees grow better apples.