I figure most people say "I wish I'd written down the funny things my kids said," so I might as well start with some of the funny sounds she makes. I have no idea, to this day, what the "glur" noise was for ... but she did it a lot. I ran across some of the Basic Grey baby girl paper ... and just had to use it.
I have now ordered 70 pictures for events/stories that have yet to be recorded, and that I think are actually kind of important from her first year. It'll probably translate into about 20 layouts, so that'll be fun to do when they arrive in the next several days.
Because I know you all like seeing her.
Oh, and that reminds me. Here's a picture from today: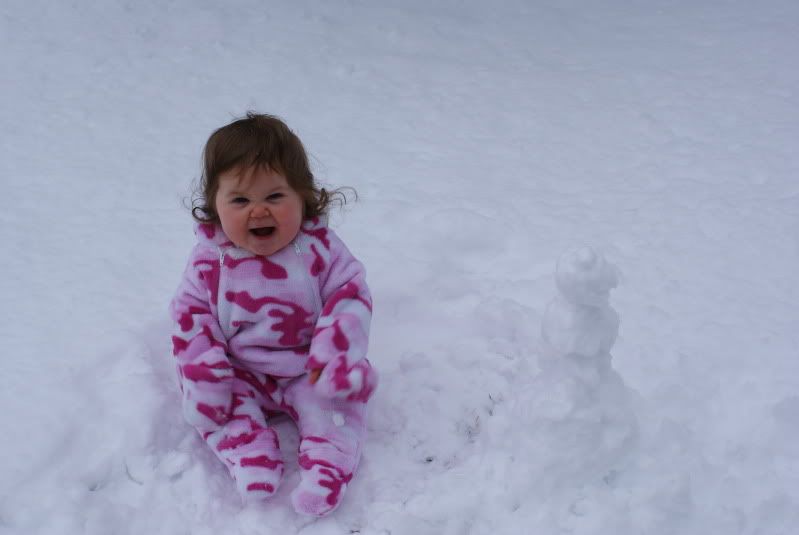 We built a little snowperson. Okay, I built it and she admired it. Still, a joint effort. She loves so much!