Being a mom is awesome. My own mom asked me what the biggest surprise was in becoming a parent, and I told her, "It is easier than I thought it would be." Part of that is Alexandra's temperament, part of it is having so much time to prepare, and part of it is dumb luck. I'll happily enjoy it for however long it lasts. As I mentioned in my last post, there are certainly challenges ... but I was really bracing myself for this experience to be a gruelling one. Instead, most days it's just divine.
I love interacting with Alexandra. Just holding her on my lap and watching her explore her surroundings is a joy. She watches the cats with great intensity, and she often breaks out into fits of giggles or just the funniest sounds ... which sets ME to laughing.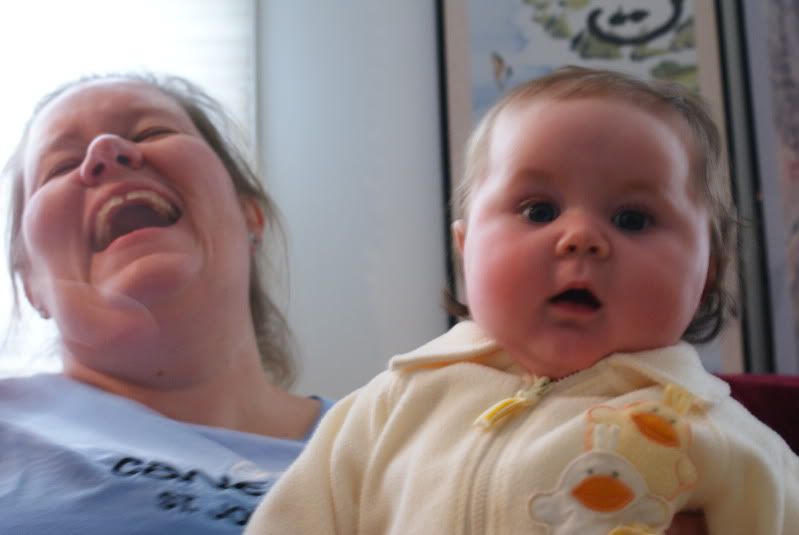 I don't know how long this streak will last. I'm sure at some point she'll just drive me crazy, but for now, all I can say is that this is just awesome. She's so amazing that sometimes even though she's sound asleep, I just want to go into her room, pick her up & cuddle her -- maybe even wake her up to play! I don't, though, because I know it's a Bad Idea (TM) ... but sometimes I will sneak in and just watch her sleep.
I love her so much.