This is a layout I'd been dreaming about. And the fortunes were all saved over the past couple of years, as referenced in the journaling.
And I mentioned this on the blog ... but it's still fun to see the photos that inspired me to start counting the number of pictures we'd taken.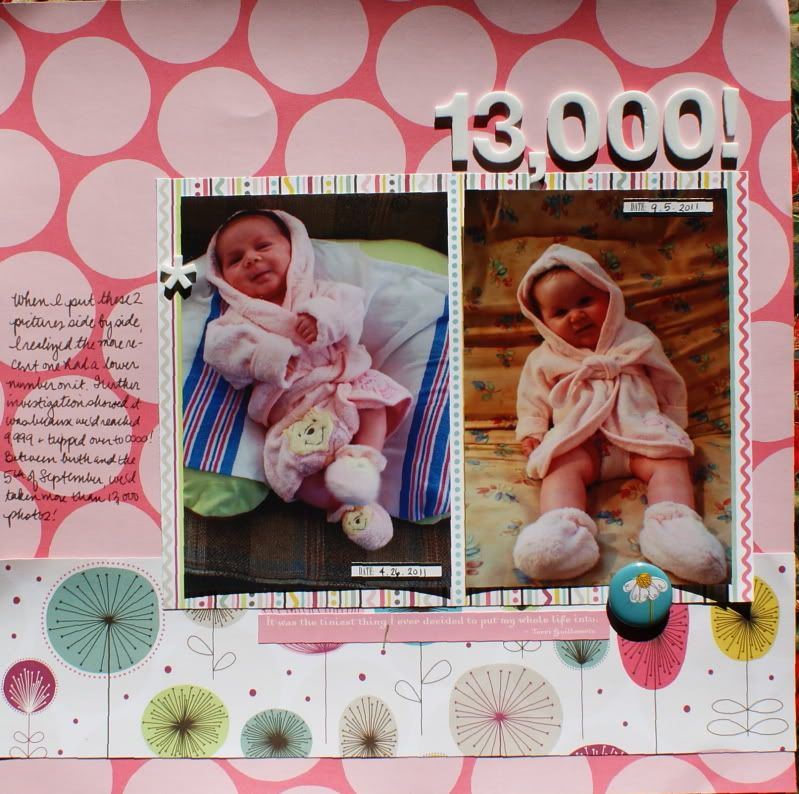 And this is another one I've been meaning to do for a while, having saved her Junior Deputy badge. Kind of cool to have it and see how small she is in relation to it!