I've lost 21 pounds ... and he's lost 33. And we think it shows!
I'll have to dig around for a before photo....okay, yeah, here's one from May 2009.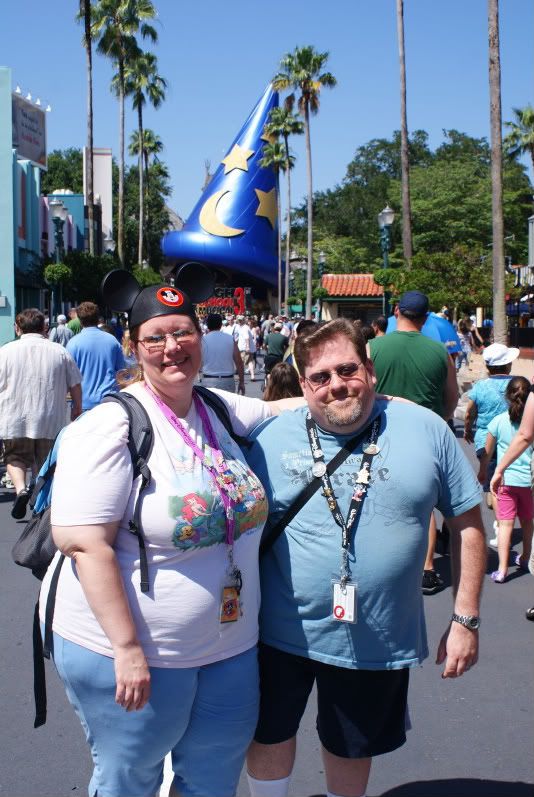 We're both down by at least 2 sizes, so we're pretty happy. And we're planning on keeping on doing what's working for us, too!