We had the raffle drawing today, at half-time during the Bears game, at a local restaurant/pub. Here are the baskets with items from local area donors: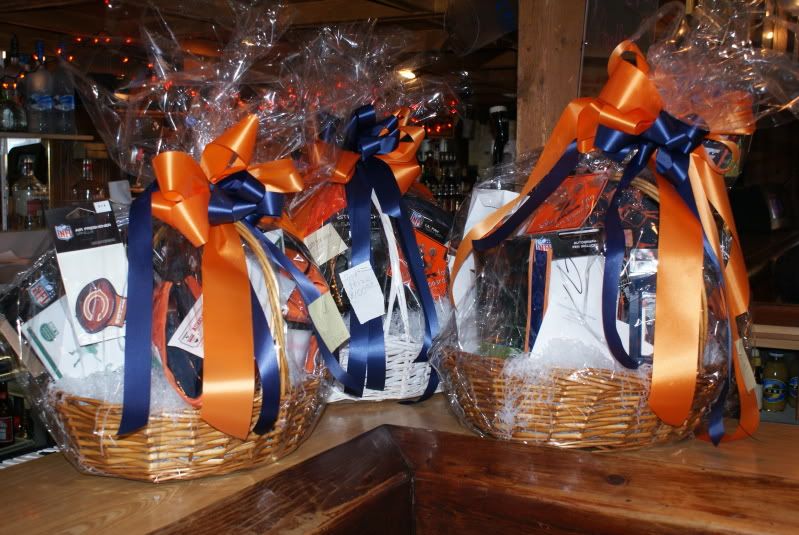 It was very cool to see the people who turned out to support us - a real warm fuzzy to have my parents & some friends come! Here's my yoga instructor & her mentor, buying tickets!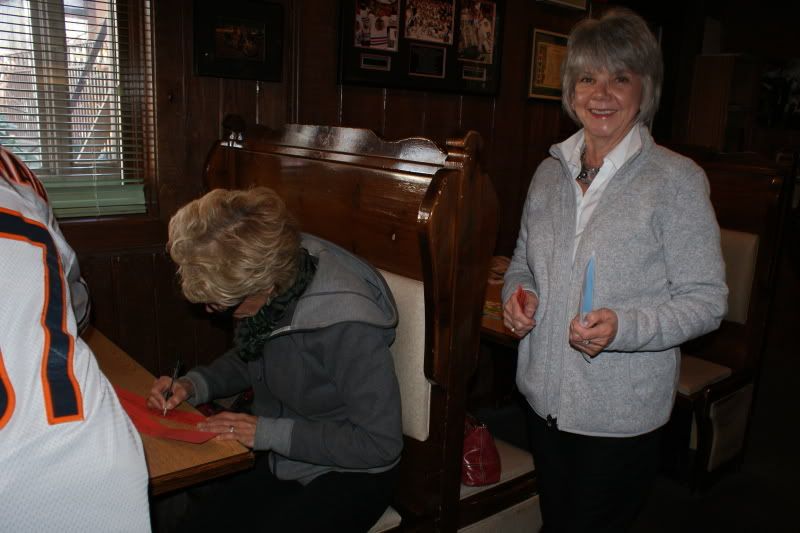 And it was cool that the patrons were supportive of us -- some of the guys joked that if they won a basket, they also wanted weekend visitation! I told them sure, as long as they take the kid(s) to some sporting events!!! They sold tickets right down to the wire.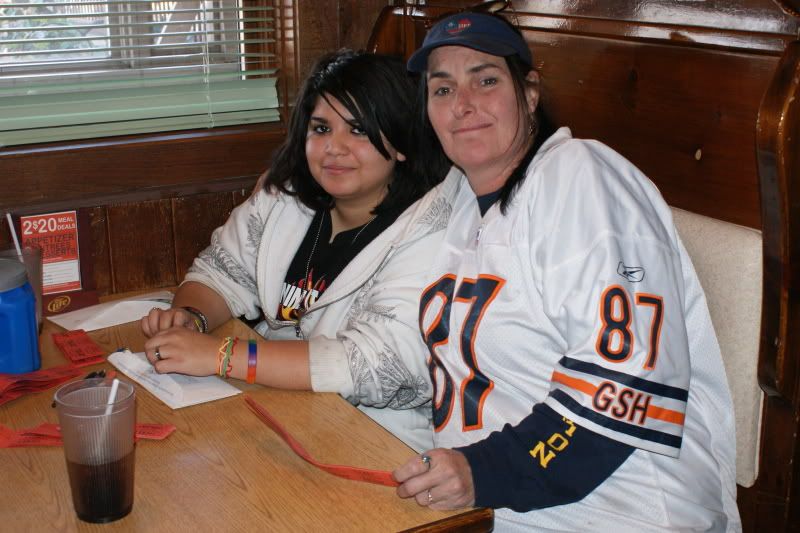 Here's the event organizer, Robin, her daughter Jessica, and me!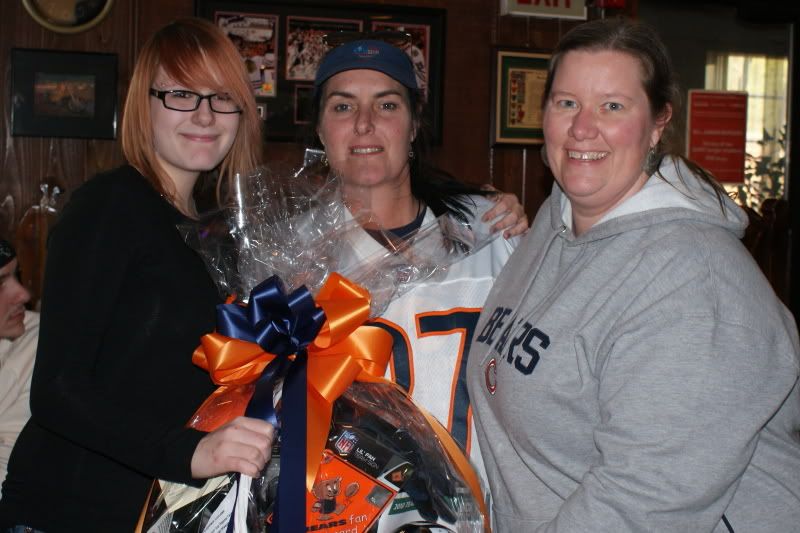 The first prize basket went to a guy named Dave, who had just purchased a ticket that day, from one of Robin's kids. The 2nd prize basket went to one of the guys who works at my husband's office. And the 3rd prize basket went to a lady who'd bought a ticket in the past couple of weeks from the restaurant's staff!
The net result is that we're $618 closer to our goal, and the amount we needs is getting smaller and smaller!! Thank you to everyone who helped and who pitched in and who just generally are thinking great thoughts for us!!!