So, I'm finally getting around to doing pages for our May 2012 trip to Walt Disney World. I am amazed to see how different Alexandra is now, compared to then! I am glad that I am archiving the little things, like a couple of pages that reference her use of sign language: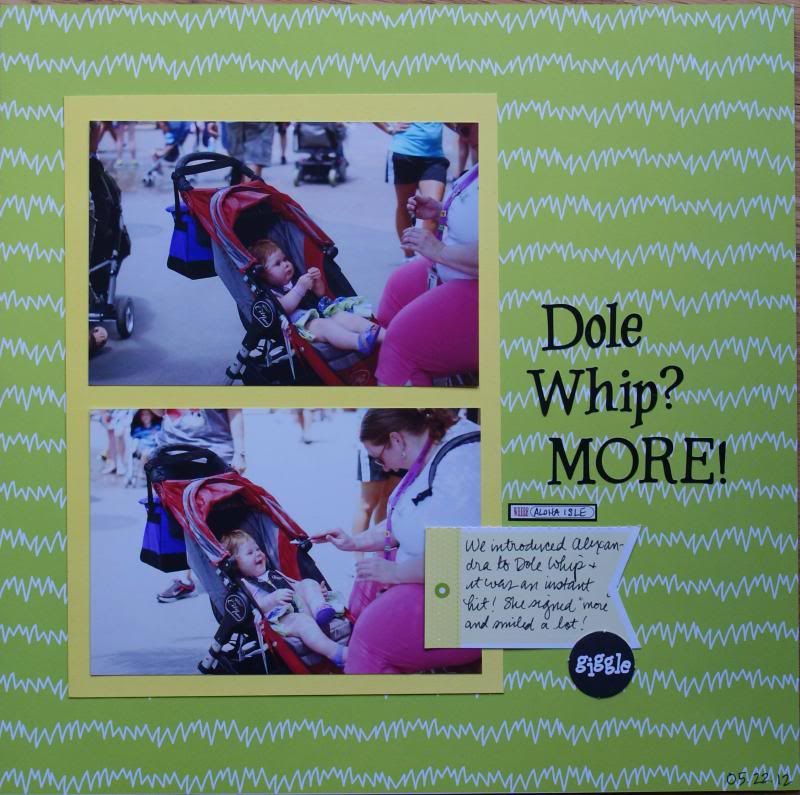 ... because she's not using sign language at all any more!
I also think in years to come, photos of the 3 of us holding hands will show her getting taller & taller:
And sometimes it's nice just to document the little things, like spontaneous hugs!