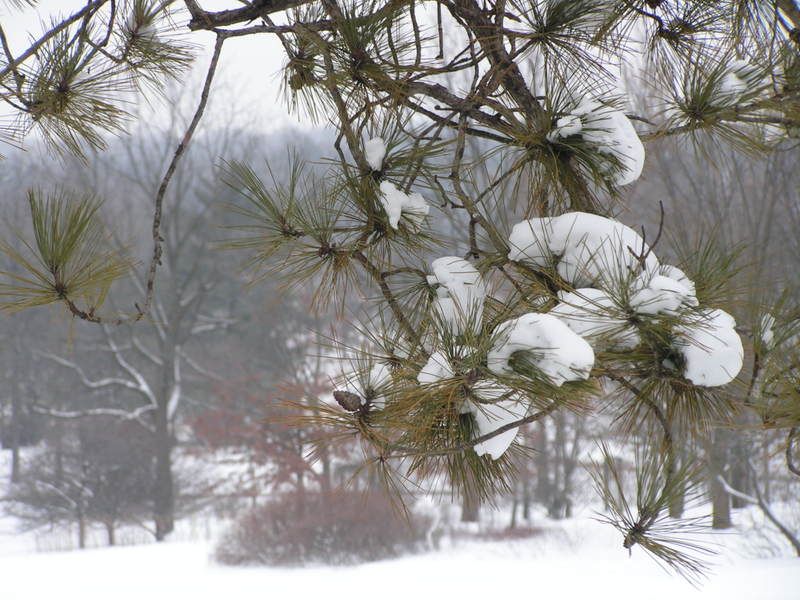 The weather's been playing us tricky and false. Last week, I lost all of my lovely snow as it melted away on Monday when it reached 48 degrees F. Then, on Tuesday, the temperatures dropped and we got about a half an inch of snow. Thursday, midday, hours ahead of "schedule," snow started falling. And it kept falling through Friday morning. I was a happy camper. I was delighted last night when it snowed almost 5" without any warning. (The forecast in the morning was for 1-2 inches of snow ... and it changed in the afternoon to less than an inch of 'wintry mix'. WRONG.) Now, it's almost 40 degrees, with fog. The snow is melting ... and rain is pelting down. It's supposed to stay above freezing all night long ... so, by tomorrow morning, I expect our snow will all be gone.
And now, the forecast for tomorrow afternoon, through Wednesday midday? 6" of snow. This is just hysterical!
I continue to work on the 50 Winter Photos Challenge. My photos are
here
... I still have a lot to collect!