I've been tagged by
Jill
! Here's the deal...
If I tag you, all you have to do is just go to the place on your computer where you store your photos, then to the sixth folder, then to the sixth photo. Select that photo, pop it onto your blog and tell the story. Then you choose people to tag...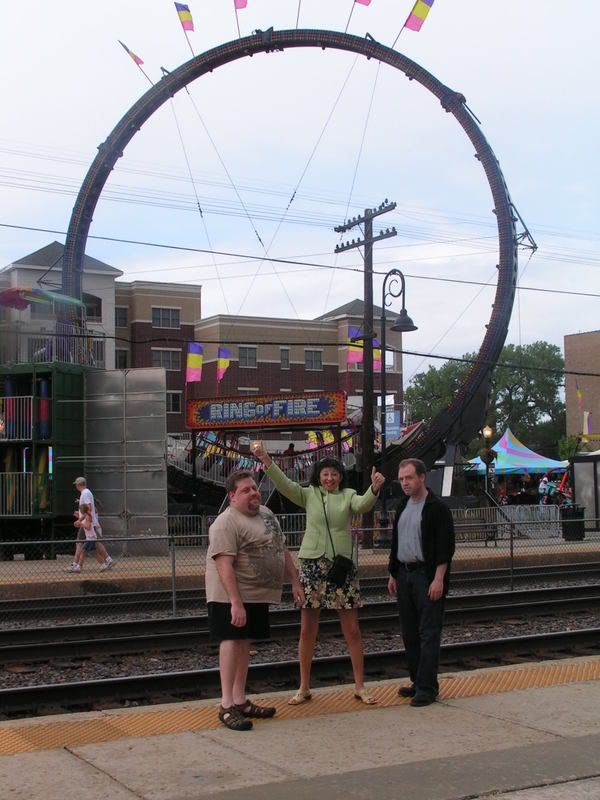 The story of this photo? It was taken at our local Heritage Fest, right on the heels of several of us playing board and card games, including Operation Corn Dog, which has a card featuring the Ring of Fire. It was just too funny, so I snapped this shot of Ken, Chris, and Jason, hamming it up! It was an extremely silly day!
So, now ... I will tag several people:
Karen J
Amanda
Gaye
Mandy
and
Chiara!
Tag! You're it!