*****As of February 13th, the giveaway for the plum colored getaway album is officially closed, and the winner is posted HERE! If you'd like to enter for future giveaways of customized mini-albums, go ahead and post & as long as the spirit moves me, I'll keep drawing names!!!****
I am happy to announce that I am part of 2009's One World-One Heart online extravaganza!!!
I have a giveaway (see below) and that in order to win, you need to leave a comment on
this
post for a chance to win. It's open to everyone, but just remember if you don't have an email address in your blogging profile you'll have to leave it in your post or I'll never be able to contact you. In which case I'll have to do a redraw.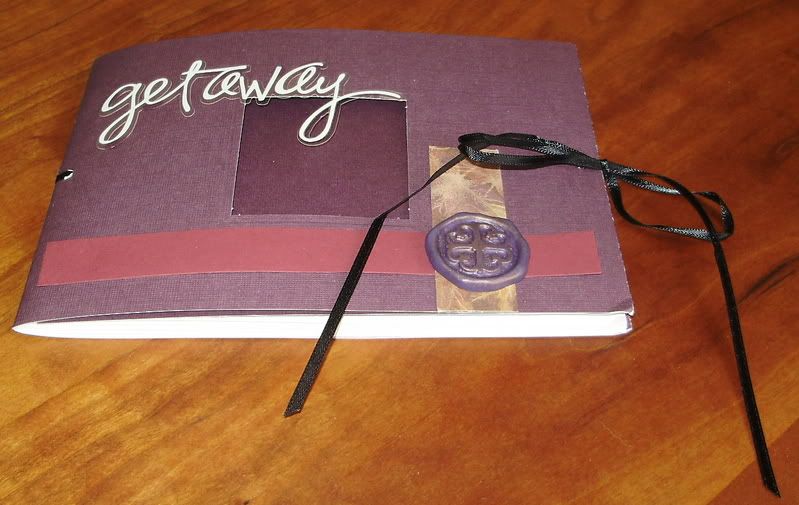 The album measures approximately 5x7 inches and has been decorated in a plum/burgundy/cream/black/rust color scheme. It is intended to house approximately 13 photos from a weekend getaway or vacation. I will ask that the winner choose between (a) sending me 13 of their photographs which I will happily insert into the album (after possible chopping/cropping) along with matching embellishments from my copious scrapbooking stash and (b) having me mail the album directly to them and letting them assemble it with their own supplies & geegaws!
On February 11th, 8:30 pm Central US time (GMT-6), I will close all entries. At that point, I'll do the drawing & announce it on my blog & attempt to track down the winner!
If you're not familiar with One World-One Heart, click the logo above!
edit: for those of you looking for our adoption update, click
here
!
edit: although the OWOH giveaway is over, I will start drawing new names on February 15th, one at a time over the next couple of months, to keep entering, if you wish!