We were unable to see the Mariposa Grove at Yosemite, because the road was still closed due to snow, so we spoke with a ranger & had a hurried pow-wow, and we decided to trek to King's Canyon National Park, which is several hours away. Hey, we had the whole day before us & only needed to make it back to Fresno in time for dinner!
We went to see the grove of trees that includes the General Grant Tree. Let me just show you how huge these babies are.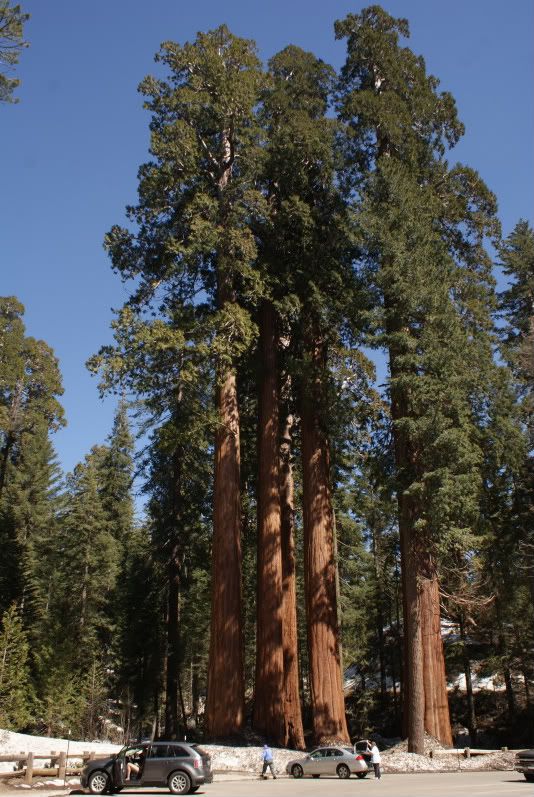 Yes, that is our CAR at the base of the Brothers. And I'm opening the trunk of the car. Yes, that's me. I like these trees ... they make my butt look small! *grin* And here is my Aunt Mary Ann ... no, she's there, look in the lower left corner of the photo. Even a wide angle lens can't capture how big these trees are. Largest living organisms in the world. Dang.
We had a car-picnic, as the picnic tables were covered in snow ... and then we made it back in time to have dinner at my sweetie's favorite fast food restaurant.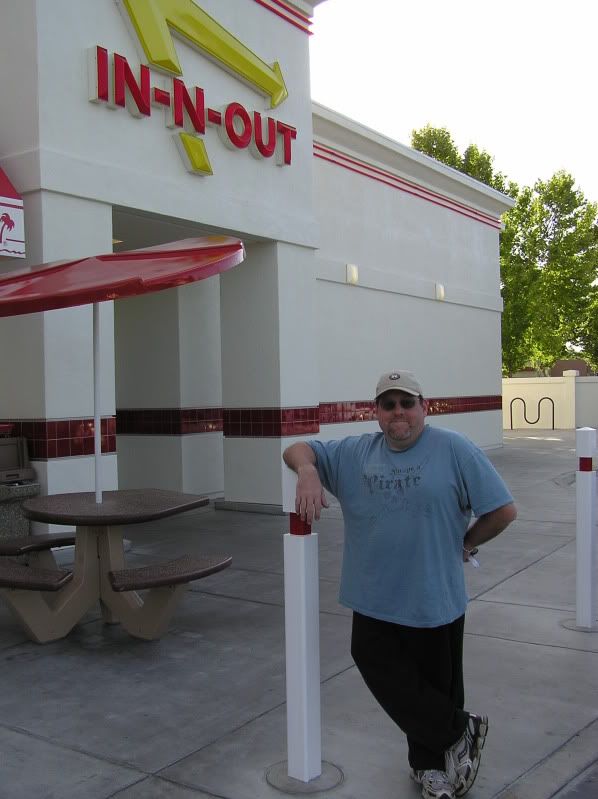 A successful vacation, all around!! Oh, and a note to Mel ... we DO have a lovely camera -- the Sony Alpha 200 is ours ... the Olympus Camedia was the one we borrowed. I liked the latter ... but not as much as the former!