We went on a FABULOUS vacation last week, so I thought I'd share some bits with you. We stayed at an absolutely amazing bed and breakfast, in Pacific Grove, California, called
Seven Gables Inn
.
It was right along the road that follows the water, so our view from the Breakfast Room was just outstanding.
My aunt & uncle are avid birdwatchers, and they were very happy to find many birds they'd not seen before, including this Island Scrub Jay.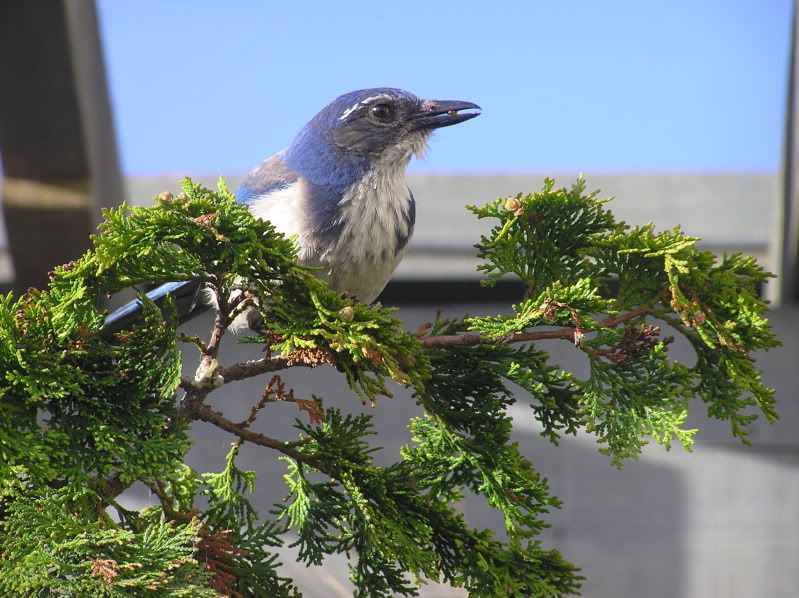 The bed and breakfast was a mile south of the Monterey Bay Aquarium, where we made 2 visits over 2 days. I loved the leafy sea dragon!
I have a lot of other pictures from the Aquarium, but I'll save those for the next post!