This is what it looks like, outside out front window!
So, I've finished my page for today, but haven't been about to capture a very good shot of it without a flash, because there is so little ambient lighting!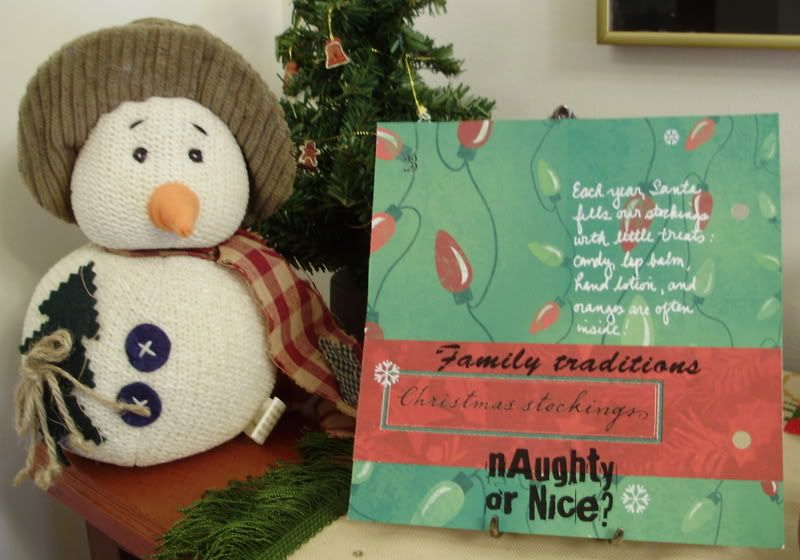 The journaling reads: Each year, Santa fills our stockings with little treats. Candy, lip balm, hand lotion, and oranges are often inside!
Supplies:
PP: Around the Block, Colorbok
Rub Ons: Making Memories, Daisy D