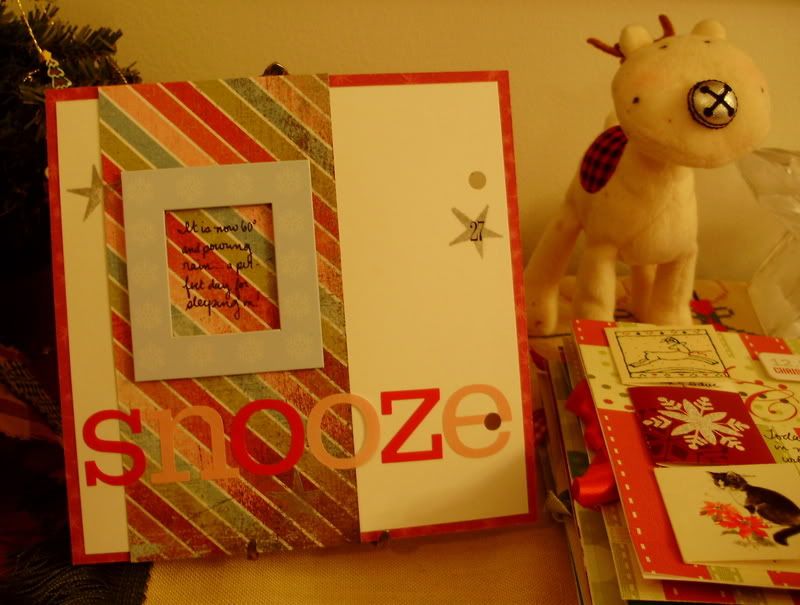 Today's prompt, about sleep, was very apropos, given the overcast skies that lure us until believing it's earlier than it really is ... and the awful rainy weather that makes us want to stay indoors & hide our heads under the covers. Maybe with a flashlight and a copy of a new book.
Supplies:
CS: Bazzill
PP: Around The Block, Basic Grey
Stickers: American Crafts, Heidi Swapp, Making Memories
Stamp: PSX
Ink: Colorbox
Journaling: It is now 60 degrees and pouring rain ... a perfect day for sleeping in!