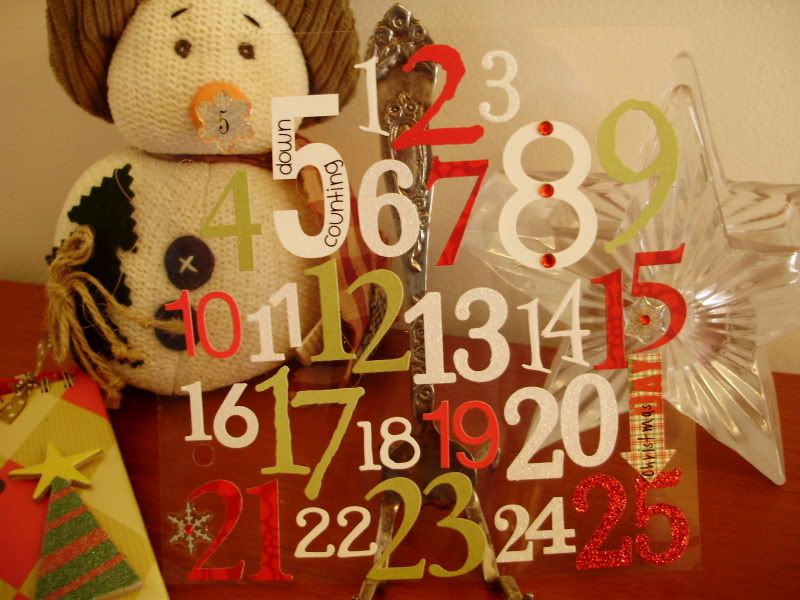 I didn't have much to say on the subject today, so I just had fun & played with numbers. For me, this represents not only counting down until Christmas Day, but also how we are counting down as part of the adoption process. Counting down the number of pages of forms to complete ... counting down the hours of training we are doing ... counting down until our first home visit!
Supplies:
Acrylic sheet: Unknown, maybe 3M?
Stickers: Making Memories, Doodlebug, American Crafts, Heidi Swapp, Rhona Ferrer?
Rhinestones: Unknown
Rub Ons: Doodlebug