What with all the upheaval with the adoption process, we really wanted a relaxing weekend vacation ... but wanted to do it as cheaply as possible. Well, we got exactly what we wanted.
We secured a luxurious room at the Hotel Burnham, in the heart of downtown Chicago, for 2 nights.
They stored our car for us & we hopped on the L, red line to Chinatown.
We wandered around & took in the sights & spent a small amount of change on 2 perfect holiday gifts for friends. So far, not outrageously expensive. We then went to the Water Tower Place multilevel mall for the rich and famous, where we splurged on some exotic tea ... it's actually one we've wanted for a while, and now it's ours. We also got a meal for $25 for 2 people, which is a bargain in this place.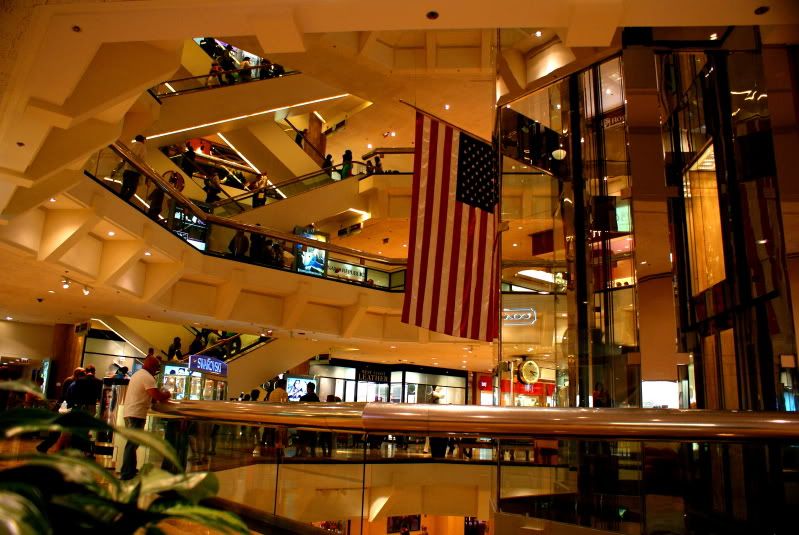 After Water Tower, we wandered down the Magnificent Mile, stopping off at the Disney Store to take advantage of their 2 for $24 t-shirt sale. My honey's got a Tron shirt now & I picked up a cute Winnie The Pooh & Eeyore one. It's a big snug, but I am bound-and-determined to drop some more weight, at which point it'll be perfect.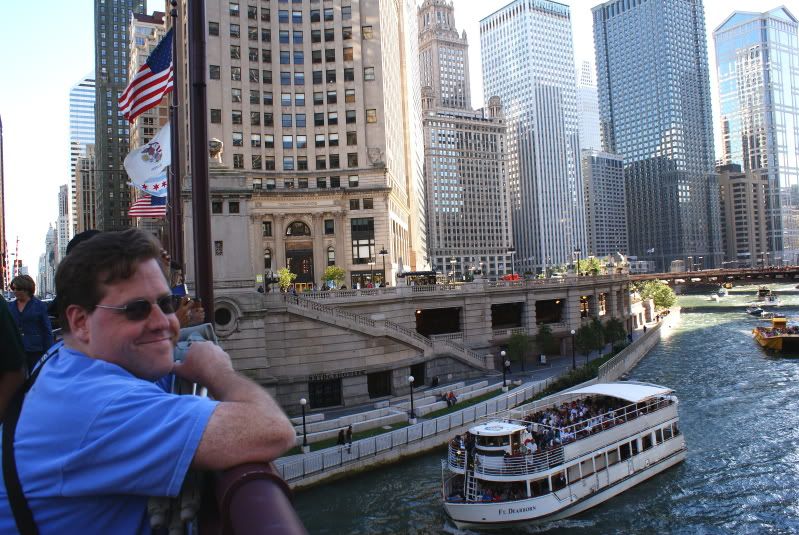 We wound up walking all the way back to the hotel, which was quite a workout for my honey, but not a bad experience at all, and it's good training for the 3 mile American Heart Association walk we'll be doing later this month.
We loved the room, but the bed & pillows & light & noise & whatever were just not kind to us, so we didn't sleep so hot. We nonetheless enjoyed breakfast at the Atwood Cafe, always a treat, and our big food splurge of the weekend.
After brunch, we took a bus to the Lincoln Park Zoo, where we wandered around for hours! We got some spectacular photos, like the one of this Amur Leopard:
and we just enjoyed the people-watching, too. We brought our own picnic, which we enjoyed lakeside. We decided to go back to the Magnificent Mile & found both the Hershey shop & the Ghiaridelli chocolate shop, comically across the street from one another.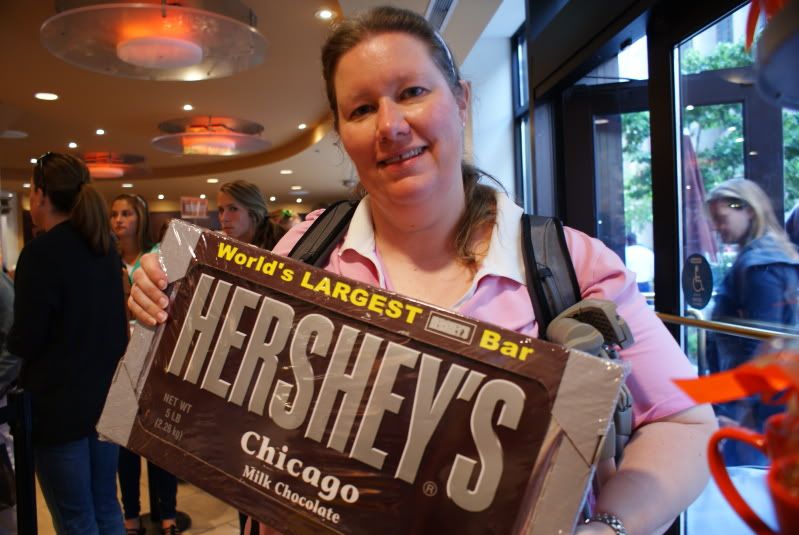 We had a treat each ... no, I didn't get the giant chocolate bar, but I did get the biggest cookie I think I've ever seen. While we waited for the L to take us back to the hotel, we talked & realized that we'd managed to fit in everything we wanted. We'd figured on a day for Chinatown, a day at the zoo, and a day for the Magnificent Mile ... but we crammed it all into 2! So we realized we didn't really have anything high on our list for Monday, so although we'd paid for 2 nights, we decided to go home!
We tried to give the last night away to 4 different couples, all of whom have been through some rough patches lately, but they were either busy or we couldn't reach them, so we just checked out, and prepared ourselves to be out the money. They refunded us for the 2nd night! That was just too cool of them. So, a huge shout-out to the Hotel Burnham for helping us save our pennies even more!
We spent Labor Day sleeping in, watching a fave TV show with home-made grilled cheese & crackers, then we headed out to Oakbrook Centre to window shop, get in some more walking time, and we cashed in a freebie coupon at Stir Crazy, and picked up ice cream on the way home.
A frugal, relaxing weekend. Doesn't get much better than this.