... from paradise!! *grin*
Five minutes ago, we were sitting right here, having lunch: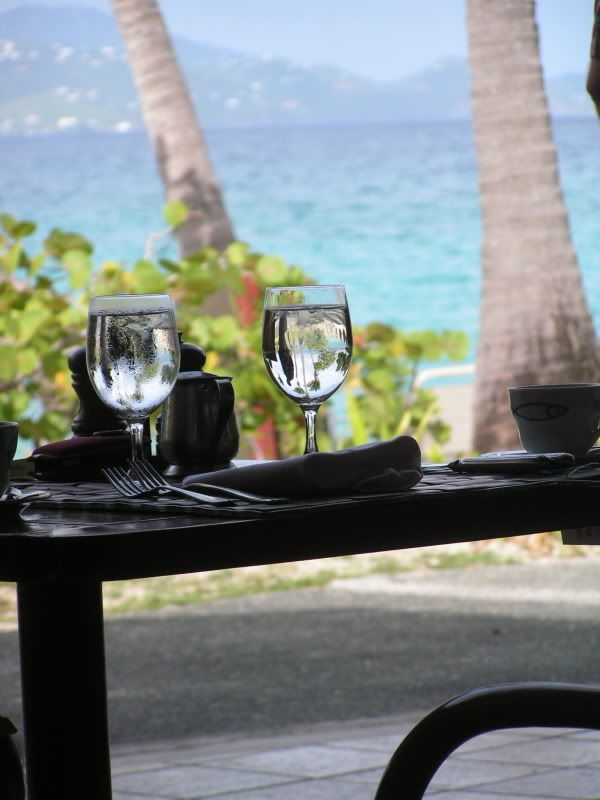 I had a delicious pineapple-mango bisque, grilled chicken salad, and a white chocolate and dark chocolate mousse cake. Suffering, aren't I. My sweetie had a variety of cold salads (hearts of palm, avocados, tomatoes, artichoke hearts...), a fresh array of fruits & vegetables, and a chocolate chip cookie. He is also, obviously, suffering.
Here is our view while we dine. Pity us. We are trapped here. Help. No, wait, never mind. We could stay here for a while.