1:57 pm-2:12 pm: Peaches are peeled & sliced.
2:12 pm-2:15 pm: Dough is made.
2:15 pm-2:17 pm: Cobbler is assembled, and ready
for the oven
2:52 pm: Cobbler comes out of the oven.
2:53 pm: We decide to invite the neighbors.
2:55 pm: Sweetie runs over to neighbors, reports Barbara
is eager for cobbler, but has to get dressed from nap
attire to decent attire, and to run to local dairy for
vanilla ice cream.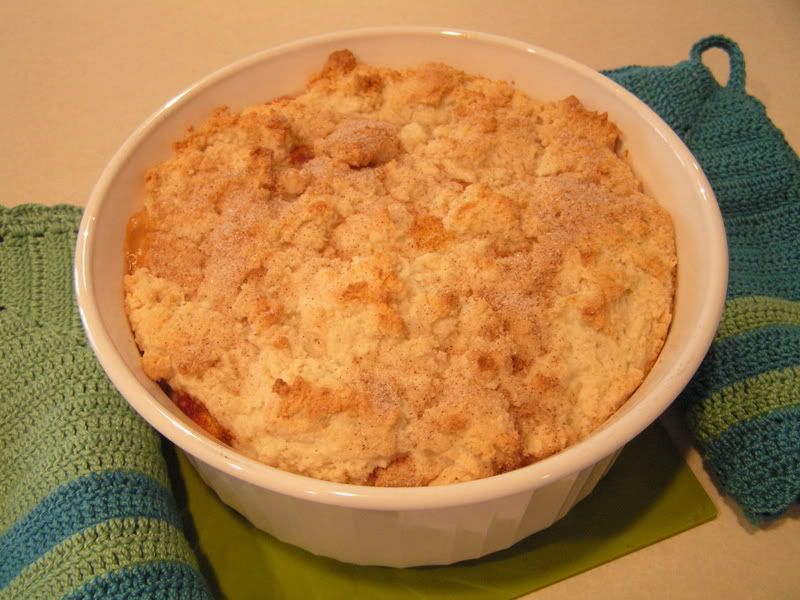 3:23 pm: Barbara arrives with vanilla ice cream,
dressed in pretty denim dress.
3:24 pm: Cobbler is dished out.
3:26 pm: Cobbler is topped with fresh
creamy vanilla ice cream.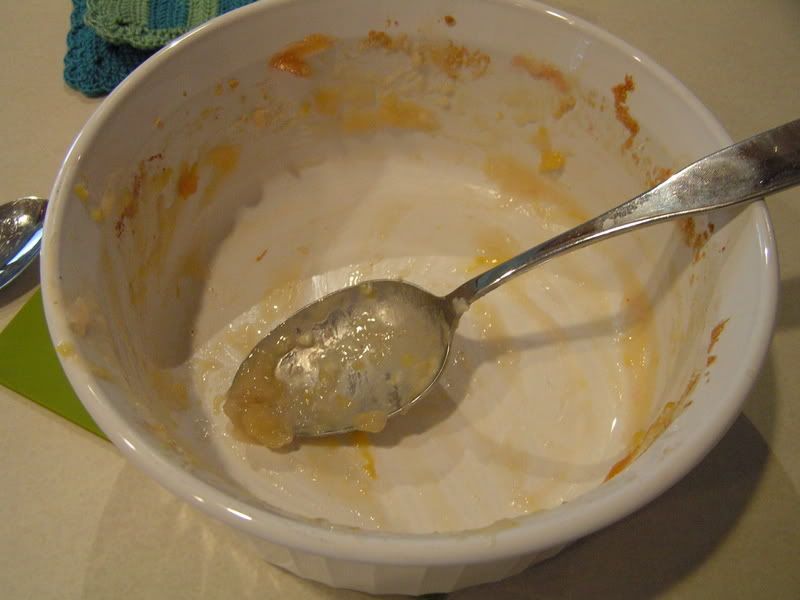 3:41 pm: The sad realization that the cobbler is all gone.
Length of lifespan: One Hour, Forty Four minutes.