Well, we started off the day with the 14 kinds of cookies we had made ... plus the 2 my parents brought up ... plus the 3 my aunt sent from Minneapolis. The table was really quite full. See?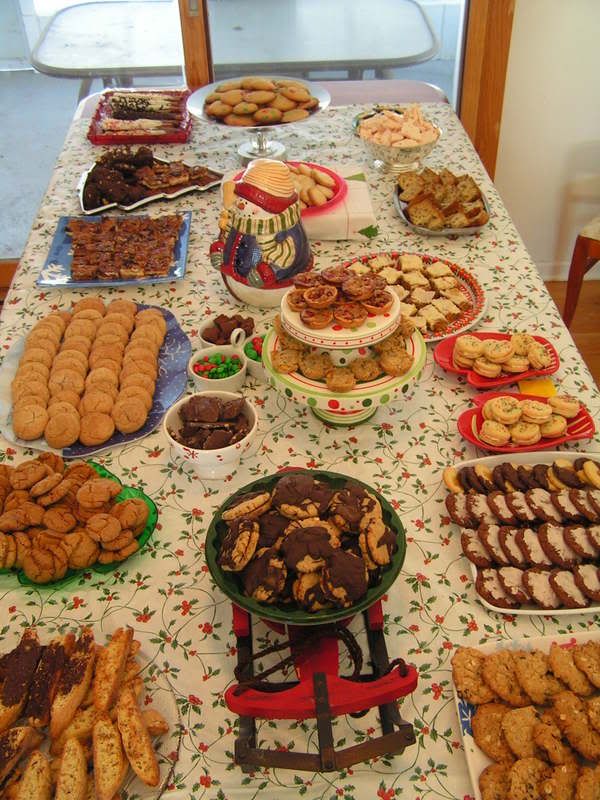 So, the question is ... what happens when you add 28 more people, who arrive over the course of the next 2 1/2 hours, and bring their own cookies to share? You take a crowded table & make it even more crowded. Some more cookies arrived after the picture below, too!
The net result is LOTS of cookies ... just about every container we own is full of cookies. Uh, so, basically we have almost the same amount of cookies we had to start with, but a much greater variety! LOL.